Back in May 2014 I was looking forward to getting a Microsoft Surface Mini as soon as they became available. I already have a Surface Pro 2 set up as a great developer workstation at home, but I wanted a smaller tablet to replace my original Surface RT. However, the Surface Mini wasn't announced. It seems like it is a complicated story, and one we won't know all of the details about for a while. But essentially the Surface Mini was indeed real, and Microsoft held it back because the software wasn't good enough.
I still wanted a small tablet to fill in the gap between my phone and my workstation though. Even if Microsoft's top class hardware wasn't able to fill the gap for me. By the end of 2014 I had given up waiting for Microsoft's hardware and I decided to take a look at some of my other options.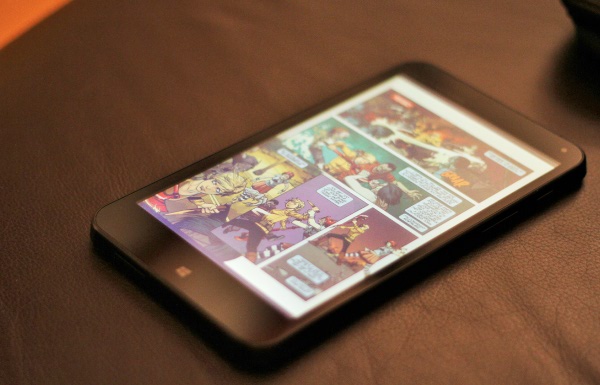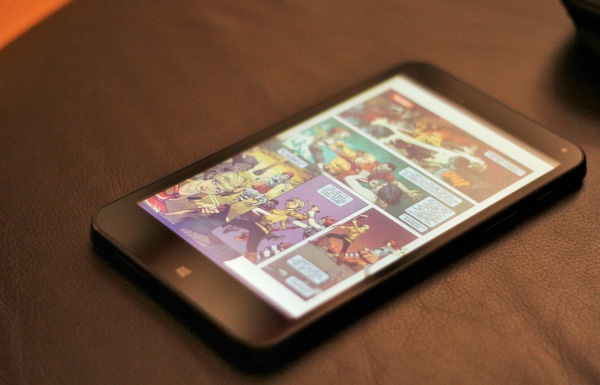 While I have to admit I'm still yearning for a high end device with a magnesium alloy case and pen input, the HP Stream 7 is a fantastic Windows tablet with a competitively low price. It's made of out plastic, and the battery isn't as impressive as it could be, but like my cheap Lumia phone – it's certainly good enough.
I have always been happy with Windows 8.1 and because I'm already well established in the ecosystem, all I had to do was log in with my Microsoft account and all my Windows Store applications were there right away. Here are just 15 of the apps I use the most on the device (not including the many games):
Flipboard
Cover
Facebook
Twitter
HealthVault
Kindle
Netflix
Skype
Xbox Music & Video
OneNote
OneDrive
Bing Wikipedia
Wunderlist
NextGen Reader
The MSN Apps
I haven't noticed any issues with any of these apps at all, and the device certainly performs better than the Surface RT I used previously. True the device doesn't come with a keyboard, but the on-screen one is just fine for the kinds of apps I use.
In fact I have hardly used the desktop at all, though I have gone into it change some power settings that I couldn't find in the full screen PC settings application, a problem that is fixed in Windows 10.
Talking of Windows 10, I'm wondering which version of the Windows 10 UI we will see on the HP Stream 7. The device is essentially a normal x86 PC, and can run the full version of Windows 10. But there's also a special version of Windows 10 (based on Windows Phone) which is designed to run on phones and small tablets. I'm assuming it will be the full version, but we don't know that for sure yet.
Update
Just as this post went live I spotted a Tweet from Microsoft's Joe Belfiore which stated that the HP Stream 7 will get the full Windows 10 experience, including the desktop. I'm unsure if that's a good thing or not for the way I use it. But it'll be the preferred option for anyone who uses the desktop.