After the rain at the Kielder Forest Star Camp I came back home to Thorner to get a good night's sleep. When I had a look outside I saw it was really dark, so I thought I'd take the advantage and take a picture of the stars.
Aiming my Canon 7D at Cassiopeia, I took a 30 second exposure with ISO set to 800 to see what I could capture. As you can see, there are plenty of stars, and you can even make out the Milky Way going through the middle of the picture.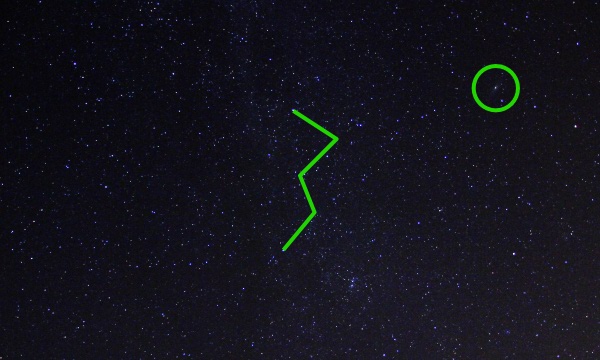 Though the focus of the picture was Cassiopeia and the Milky Way, I couldn't help but notice that the great galaxy in Andromeda is also fairly visible. This is not quite as clear as the shot I took at last year's Kielder Forest Star Camp – but it's still pretty good.