There was plenty of talk in the news of the "supermoon" phenomenon, which meant that the full moon appeared to be visually larger and brighter in the sky than usual. Here's a picture of the moon taken on Saturday night in Thorner just outside of Leeds.
As you can see there was just enough cloud to stop a clear shot, and on Sunday night it wasn't much better.
Though to be honest I didn't mind the cloud, as I really like these pictures of the full moon rising through them in the distance, as taken from The York Astronomical Society's observatory just outside of York.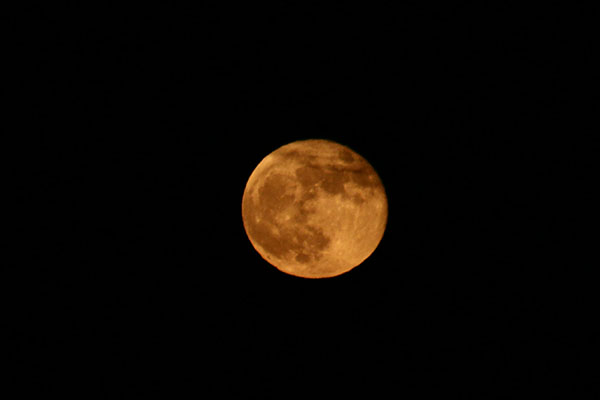 The problem with the moon being so bright (and orange when rising) is that you don't get much detail, but by putting the shutter speed down you can pick up much more detail on the surface.
While I was at it, I also directed my camera towards Venus to take this rather cool photo of it directly below Alpha Arietis.